Pros
Savvy and fancy UX and UI
Forum
Worldwide vendors
Waletless payment
Cons
XMR only, but it's even better
Users: 151948
Vendors: 974
Listings: 5478
Banned: 719
Archetyp has been online since the year 2020 and is included in the Superlist of the darknet markets on Dread. Of course, this does not guarantee your safety. After all, when it comes to the dark web, trading platforms are like ships at sea: every day someone sets sail, vanishes into the deep waters, or dies in a fight.
Same as trusting a pirate can entail detrimental consequences, putting your faith blindly into a darknet market is a treacherous path. Luckily, Archetyp is renowned for its substantial investments in the safety of buyers and sellers alike.
It employs a wide range of security measures like 2-factor authentication (2FA) with PGP encryption and only accepting Monero (XMR) as a cryptocurrency for payments. Plus, its strict harm reduction policy permits to welcome only drug dealers as vendors on the platform.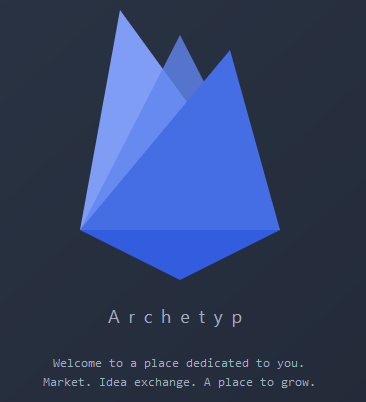 Archetyp Market Overview
General characteristics
Launched
May 2020
Current status
Active
Specialization
Drugs
Geography
Worldwide (but mostly EU)
Languages
English & German
Vendor bond
€200 (it can be reduced to €100 provided that the vendor agrees to distribute €100 worth of product to customers for free)
Commission on vendor's sales
5%
Features to handle financial issues
Escrow: Traditional Multisig

Yes No (unfortunately, Monero and multisig aren't compatible)
Finalize Early (FE)
Yes (orders come with timers, which means that they will be auto-finalized within 5–99 days, depending on the deal)
Accepted cryptocurrencies
Monero (you can also make a transfer in BTC, BCH, ETH, LTC, DOGE, DASH, and ZEC, but you'll have to pay a small exchange commission)
Direct (wallet-free) payments
No
Operations security & privacy protection
2-FA with PGP encryption
Yes
PGP, mirrors, and other phishing/DDoS protection
Present
PIN for withdrawals
Yes
Private & public usernames
Yes
Ability to select the session's duration
Yes (from 30 minutes to 6 hours)
Archetyp Market Links
Currently, active onion URL:
How to Access the Site
You won't go to the woods in your pajamas during winter, right? Visiting darknet markets also requires thorough preparation if you want to shop safely:
Install the Tor browser and change its security level to Safest.
Get a VPN service with a 'no-logs' policy.
Do your research on PGP encryption and find a trusted PGP client.
Make sure that you get your URL from a reputable and secure source like dark.pe or darknetpages.com
Verify your link using a public PGP key. You can utilize your client or turn to the dedicated services of the dark.fail, and Daunt.
Separate your everyday life from dark web browsing. For instance, you can apply operating systems with enhanced privacy capabilities, such as Tails or Whonix, to be more untraceable.
Archetyp Market DDoS
DDoS attacks are one of the most vicious enemies of darknet marketplaces. Many platforms have fallen victim to it. At least for now, Archetyp manages to effectively rotate mirrors and successfully deploy protective measures.
They never experienced a major downfall during their existence. Although there was a small increase in the site's load time combined with more frequent outages.
Ambitious youngblood competitors speculate that the portal might not have a big enough budget to handle the issue with more advanced tools. However, Archetyp managed to draw inspiration from the DDoS attack in 2021 and decided to go international after discovering who was behind the campaign. Maybe they will be able to catch a muse this time too.
Moreover, Dread has recently created a service called Daunt to help fight phishing and DDoS attacks. Archetyp is featured on it. Thus, the horizon doesn't look that gloomy after all.
Survival Hacks
If you think that purchasing on darknet markets is as effortless as buying a new pair of sneakers on Amazon, it's probably your first real acquaintance with dark web trading. If you are aware of the risks and their true extent, but still choose to be lazy and continue to shop without a safety net, you're a fool.
Here is a list of tips that can help you get rid of your dangerous delusions and avoid possible troubles:
So, you checked the link and it's not suspicious. Now, it's time to start the registration process. You shouldn't encounter any difficulties. Still, keep in mind that all your credentials, including login name (private one), display name (public one), password, and PIN (for withdrawals), must stray as further away from your real-life persona as possible. The main rule of navigating the dark web: preserve your anonymity at all costs.
Hide your credentials somewhere no one but you will find them.
When you log into your account for the first time, fix your security settings: specify your PGP public key and enable 2FA. This move will make your login procedure more complicated because you will be forced to decrypt a message using your PGP key to enter your profile but it will also make your account considerably less hackable.
The platform doesn't incorporate direct payment. Therefore, you should deposit the funds before you initiate the checkout process. Remember to stick to the damage control policy and transfer the exact amount of money that you need to cover all the expenses. In this case, you won't lose more than you have to if something goes sideways.
Archetyp Market Buying Process
Archetyp's developers exerted a lot of effort into designing this platform in a stylish, effective, user-friendly, and simple manner. Generally, you won't face any obstacles while navigating it. Yet, there are certain aspects that you need to keep in mind.
Searching for Products
Unlike the majority of contemporary darknet markets, Archetyp has a very particular philosophy at its core. With the concept of Plato's utopian state in mind, you can easily spot the criteria behind the site's rules and product selection.
Essentially, this policy welcomes the things that help users enjoy their life or cheer them up, and forbids everything that undermines people's happiness. For example, drugs deserve a place in utopia, while fraud doesn't.
| | |
| --- | --- |
| Acceptable | Unacceptable |
| Drugs: Cannabis; Stimulants; Ecstasy; Opiates; Benzodiazepine; Psychedelic; Prescription; Steroids; Dissociative | Other listings, including porn, weapons, poisons, or fraud |
| Fair play, honesty, and a friendly attitude | Racism, scams, insults, doxing, or other types of harmful behavior |
Shopping can be an exhausting process. However, refrain from proceeding to checkout after you first lay your eyes on the items you came here for. They might seem suitable at the first glance, but you need to confirm that they match all your requirements. So, check these nuances first:
Description, available quantity, and price.
Destinations that the seller ships from/to. The website's landscape is still predominantly European, despite the admin's efforts to make it international.
When the vendor's last online presence occurred.
Available shipping methods.
Auto-finalize timer (how long it will take until the order gets auto-finalized).
Refund/return policy.
Ratings & reviews.
Of course, due to the absence of direct payments, you need to transfer money to your built-in wallet before you make a purchase. The platform uses Monero (XMR) to complete all the transactions on the website. Still, you can transfer Bitcoin (BTC), Bitcoin Cash (BCH), Ethereum (ETH), Litecoin (LTC), Dogecoin (DOGE), or Zcash (ZEC) if you are willing to pay a small commission for the exchange service.
First, you need to go to your account and open your wallet. Then, you should select the cryptocurrency you intend to spend. Now you should copy this payment address and use it to transfer the funds (remember, it's a single-use link only).
Placing an Order
As soon as the required amount reaches your built-in wallet, you can finish your shopping:
Start the checkout process.
Adjust the order's details.
Encrypt your shipping info using the vendor's public key.
Keep an eye on the auto-finalize timer and stay in touch with the vendor. It will allow you to inform admins about any issues before the payment is automatically released from the platform's escrow account and transferred to the seller.
Archetyp Market Pros and Cons
| | |
| --- | --- |
| Present features | Absent capabilities |
| 2FA with PGP encryption | Multisig escrow*** |
| Private & public usernames | Direct (wallet-free) payments**** |
| PIN (for withdrawals) | Different cryptocurrencies |
| Traditional escrow & FE (depends on the order's auto-finalize timer)* | |
| Monero payments (you can exchange BTC, BCH, ETH, LTC, DOGE, DASH, and ZEC to XMR throughout the process)** | |
| A configuration that makes the platform navigation agile (e.g., a 'no-image' mode leads to better performance) | |
| Ability to select the duration of your session (it will automatically log out after 30 minutes or 1/2/6 hours) | |
| A forum where you can turn for help and advice | |
| Bilingual interface (English & German) | |
| Transparent referral system (you can view statistics) | |
*It removes a lot of unnecessary hustle from the process but it also makes you nervous because you have to constantly monitor the progress of your order to make sure that the delivery arrives on time.
**On the one hand, Monero is famous because of its enhanced privacy capacities. Yet, on the other hand, it kind of excludes diversity and flexibility from the equation when it comes to the payment process.
***It boosts your chances of getting a refund because it requires 2 out of 3 signatures from the parties involved (a buyer, a seller, and a platform) to release the money from escrow, but it's incompatible with Monero.
****The absence of this option does increase your chances of losing your money in case of an exit scam. But this risk can be easily avoided provided that you deposit the exact amount that you need to pay for your order.
Overall, every market has its advantages and disadvantages. When it comes to the dark web territory, trust issues never go away. So, there is no point in giving away accolades to the Archetyp platform as well.
Yet, it treats the comfort and safety of its users with the gravity they deserve. Furthermore, it is listed on Dread's Superlist and Daunt which implies that it submitted enough information to prove that they meet the portal's fundamental requirements. Anyway, you can practice your skills in determining the lifetime of various darknet markets by betting in Archetyp's notorious Deadpool section (sounds fun, right?).
Summing Up
Until recently, it was all, 'violent lives meet violent ends'. Retirement is still a rare occurrence in the world of darknet trading. Yet, even in the most positive cases, the lifespan of an average darknet market isn't long.
The faith of Archetyp remains unknown. For now, its technologically advanced interface, extensive set of features, and attention to safety measures allowed the website to reach the top of the darknet markets' popularity ladder.
The platform rightfully deserves this praise. Still, as an active or potential user, you should be prepared for the time when the admin falls or gracefully steps down from the pedestal.