BitBazaar Market is a walletless market with escrow, auctions and anonymous orders. BitBazaar supports Multi-Cryptocurrencies like BTC, XMR, LTC, DASH, ETH and BCH. The market also has an Integrated Forum (Market and Forum in the same place, no more different links). They charge very low 1% Commission as compared to other markets. Accountless purchase option available which means you can buy without an account, 100% anonymous.
Marketplace url: m5dpljs3yu7dyw5uajko52dtywyt5nrhry4fgzzv7sv4y5jg7afam7ad.onion
BitBazaar Market Alternative links: N/A
Forum url: Integrated inside main url
Alternative Urls:
1. 5opwptnuebf4zcpkyfl5pn7cm3icktl4r5appy4zky4cqmedsyzge4yd.onion
2.j5c6uwvqxvgw6cqk77z2j6yjikumzlleto3y6yqhg73enxewktmenbqd.onion
STATUS: Up & Working Fine
| | |
| --- | --- |
| Name | BitBazaar Market |
| Established | Around Sep-2019 |
| Main url | m5dpljs****m7ad.onion |
| Support Multisig | |
| Security Issues | |
| Active Warnings | None |
| 2 Factor Authentication | |
| Finalize Early | Allowed |
| Commission | 1% |
| Vendor Bond | $199 |
| Forced Vendor Pgp | Yes |
| Total Listings | 682 (As of Nov-2019) |
| Business volume (weekly) | N/A |
| Current Status | Active |
Bitbazaar market has become quite popular in recent months and has even been compared to eBay's marketplace. This marketplace has managed to capture a significant share of the online selling market. Many users of this darker marketplace have expressed their dissatisfaction with it to various news sites on the Internet. A number of people have complained about the fact that this marketplace is not easy to use. It is also reported that some users have been unable to navigate this marketplace and end up buying products that are not suitable for them. Although it may seem to be an inconvenient market, the experts still suggest that there are still many things that you need to know about it before actually making use of it.
What is Bitbazaar exactly? Well, it is a new dark web market that has only just started its baby steps on the cyberworld of the dark web. It has also been rightly said that although the authorities and law enforcement agencies to try to eradicate the existing darknet markets, the growth and success in such markets would continue to be seen over the coming years. As a result, it is obvious that there will be a huge increase in the number of people who choose to purchase products on this marketplace. There are several advantages that can be gained from using this market as compared to those available on the traditional market. One of them is the fact that this marketplace is very easy to use; however, there are also certain disadvantages which need to be considered before actually going ahead and using this marketplace.
Let us take a look at what is the difference between the two online darker marketplace, namely, Bitbazaar and eBay. The main difference is that the former is totally different from the latter. The most significant feature of this marketplace is that it offers a lot of products that are not available on the other marketplaces. It also allows its users to choose the products they want to sell. The listings for the products are organized in an easily searchable manner. Some of the popular products that are available for sale on the marketplace include computers, laptops, gadgets, clothing, games, books, DVDs, etc. Moreover, this market has also become quite popular among people who do not want to spend a fortune on purchasing products on the conventional market.
BitBazaar Market Link
BitBazaar market has been around for a while, but the reason it is such a good choice for those that need an online store to sell their products is because of the one-click access. You are free to make all of your orders on the site, so you don't have to worry about dealing with customer service, finding shipping addresses or anything else. The site was designed to work with your personal computer, and you can use all of your computer's applications, as well as some third-party programs. Since you are not restricted by a brick-and-mortar storefront, you can easily set up your site to accept payment through credit cards, PayPal, etc., which is a big plus.
Of course, since you are not dealing with a brick-and-mortar storefront, you have less control over the look and feel of your site. You might want to consider using templates on your site that allow you to design it exactly how you like. Or, even better, you can go with a WordPress theme and add your own personal touch to it to create something that looks very professional and makes you stand out from the crowd. The last thing you want to do is to have a site that looks like a bunch of kids' websites, and with the help of a professional, this will not be a problem.
Once you have everything set up, you can then offer your products on the site. You can either list the items for sale on a drop-down menu on the right side of the screen, or, if you want more control, you can create your own customized page for your merchandise. If you want to sell books, you can do that, too, and it is really as easy as clicking "add" on the drop-down menu. Once you have all of your products listed, you can then begin marketing them to those who are interested in buying your products.
BitBazaar Market URL
Bitbazaar Market is an online store for people to buy and sell darknet items. It was launched in January 2020, and is a great way to buy and sell things online without having to worry about shipping or other issues. When you're done with your purchase, the seller then gives you a cash transaction which can be accessed via a credit card or your bank account. The seller will charge you a commission for every item that you sell and then a few cents for every dollar you purchase. The commission you pay the seller is based on the price of the item, as well as how much you are willing to sell it for.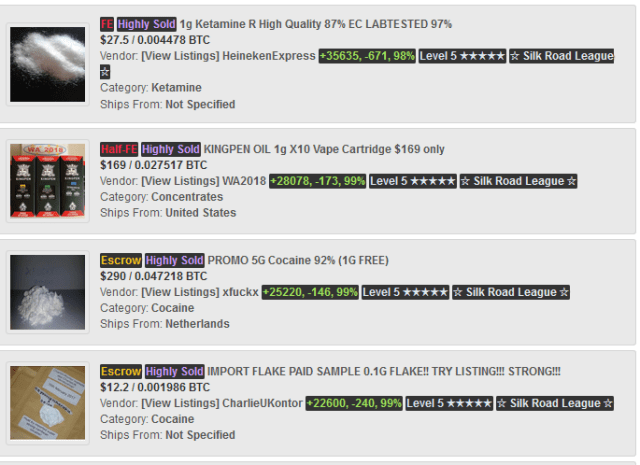 You may be wondering where you can find out about the Bitbazaar Market URL. There are quite a number of websites on the internet that tell you all the information you need. Some of them are even free to use. However, these websites usually only have a few pages of information. This makes it hard to know what the best options are for your particular needs. The best way to find out is by using a search engine to search for the word "bitbazaar market url" and then enter in a few keywords that you think is related to the store.
Once you have found a good website with some basic information, check out some of their offers and see if there are any discounts being offered on items that you are interested in. Most of the time, these sites will have a special offer for new members of their website. You may also want to look into the website's terms and conditions so that you know what they require from sellers. If you need to get a special code, you can use this to help you save a little money.